House of Juba Artists

Freelance Client, Brighton, United Kingdom

Working as a freelance graphic designer for Brighton based Commercial Artist Agency House of Juba HoJ, I have created visual promotional material in line with the company's brand guidelines. I have contributed to and worked collaboratively on the design of social media content, industry facing mood boards, invites and more.
(2022-2023)
HoJ Musings, Instagram Stories ︎︎︎
International Women's Day 23, Instagram Feature ︎︎︎
9 Men in Burquas, Industry Facing Moodboard ︎︎︎
Mycowerks

BA Fashion Communication, Brighton University,
United Kingdom
Final Major Project

Winner of the Incentive Award, Nagoya University of the Arts, Japan (June 2022)
Mycowerks is a community space and online magazine by creatives for creatives. Based on the nature of fungi, it explores how communication, collaboration, a sense of community, and our connectedness to one another and the planet can help in our efforts for a more sustainable future of fashion. I am the proud art directer and graphic designer of the digital magazine and have largely contributed to the photographic and linguistic contributions to the space.

(2022)
Selected Photographs ︎︎︎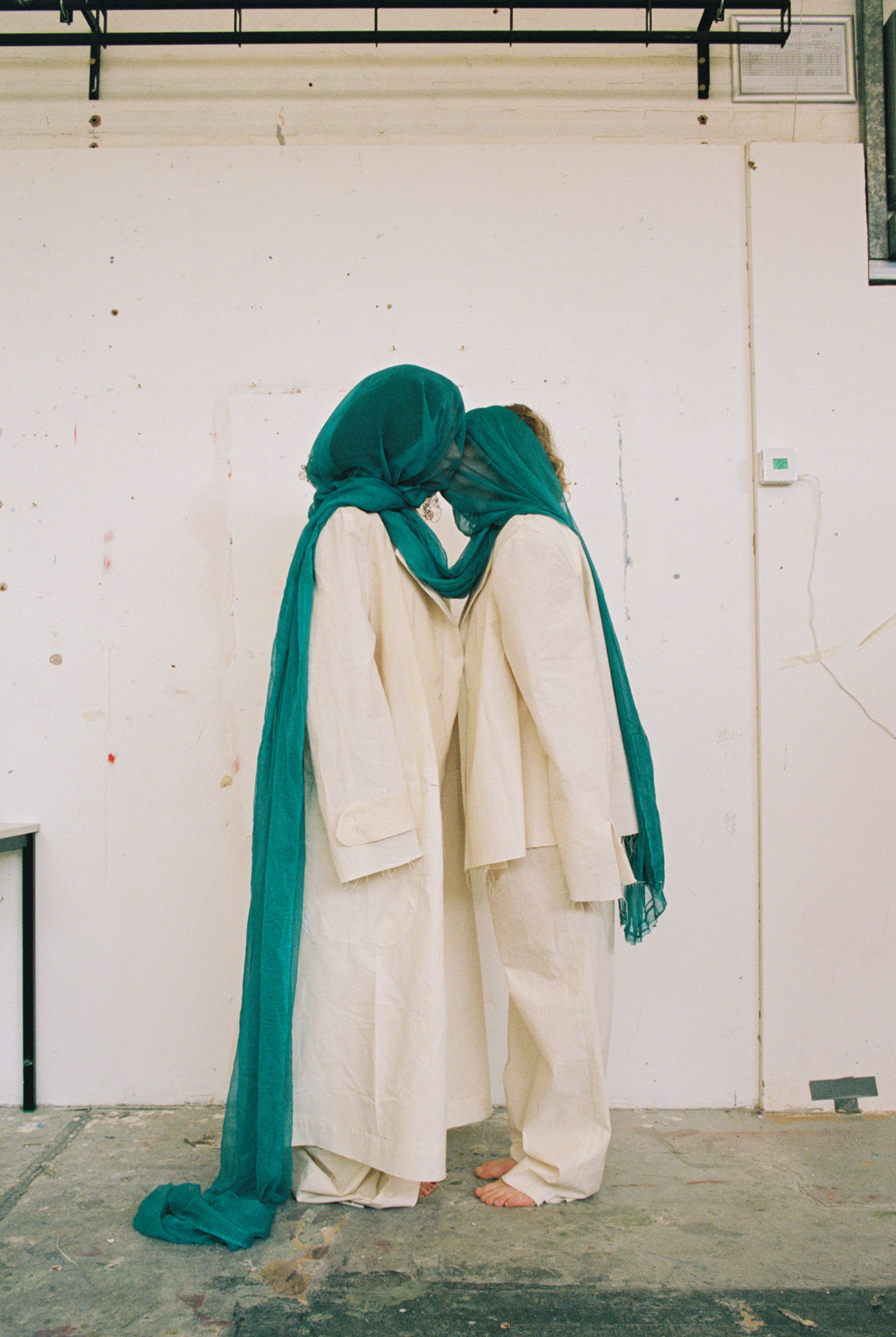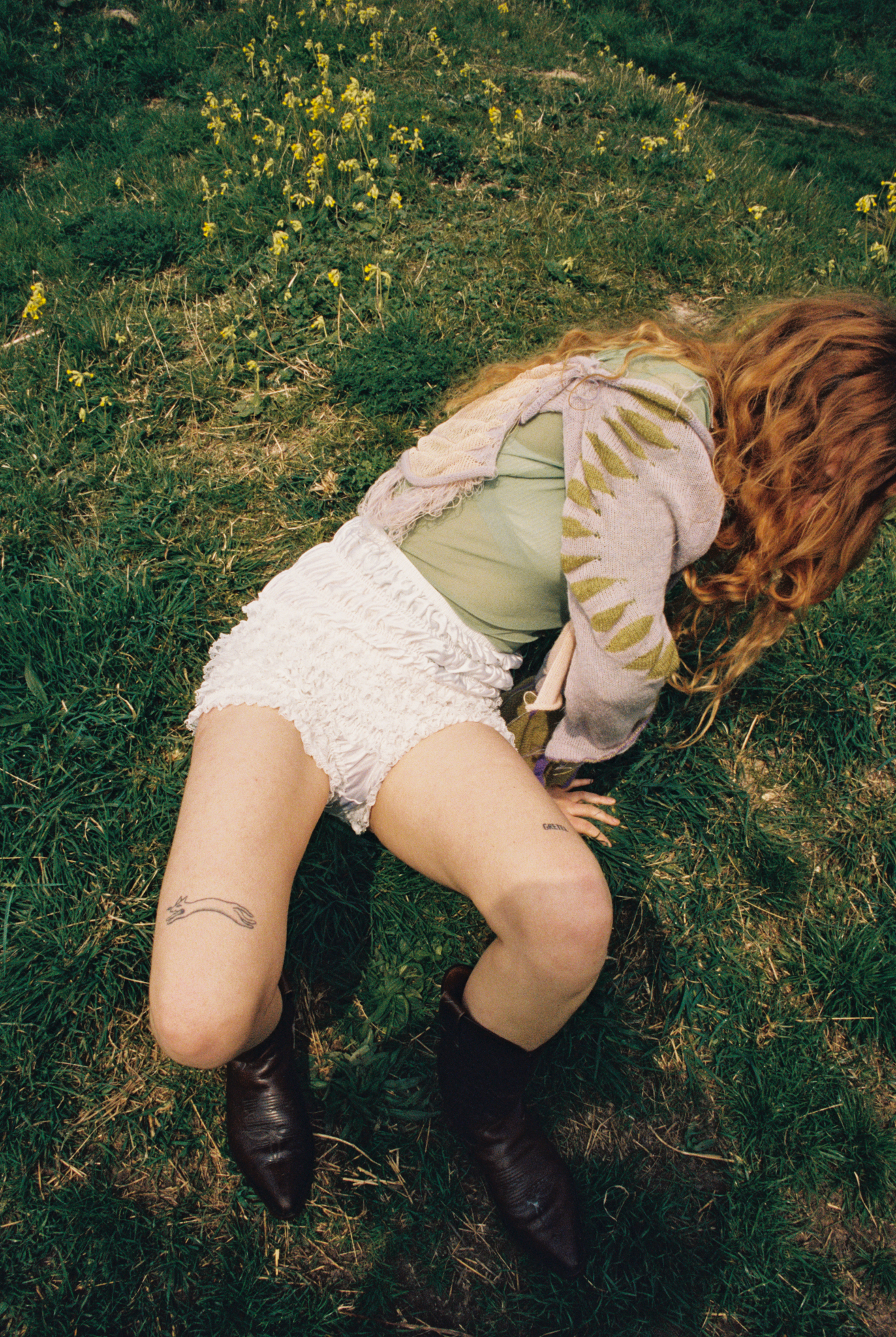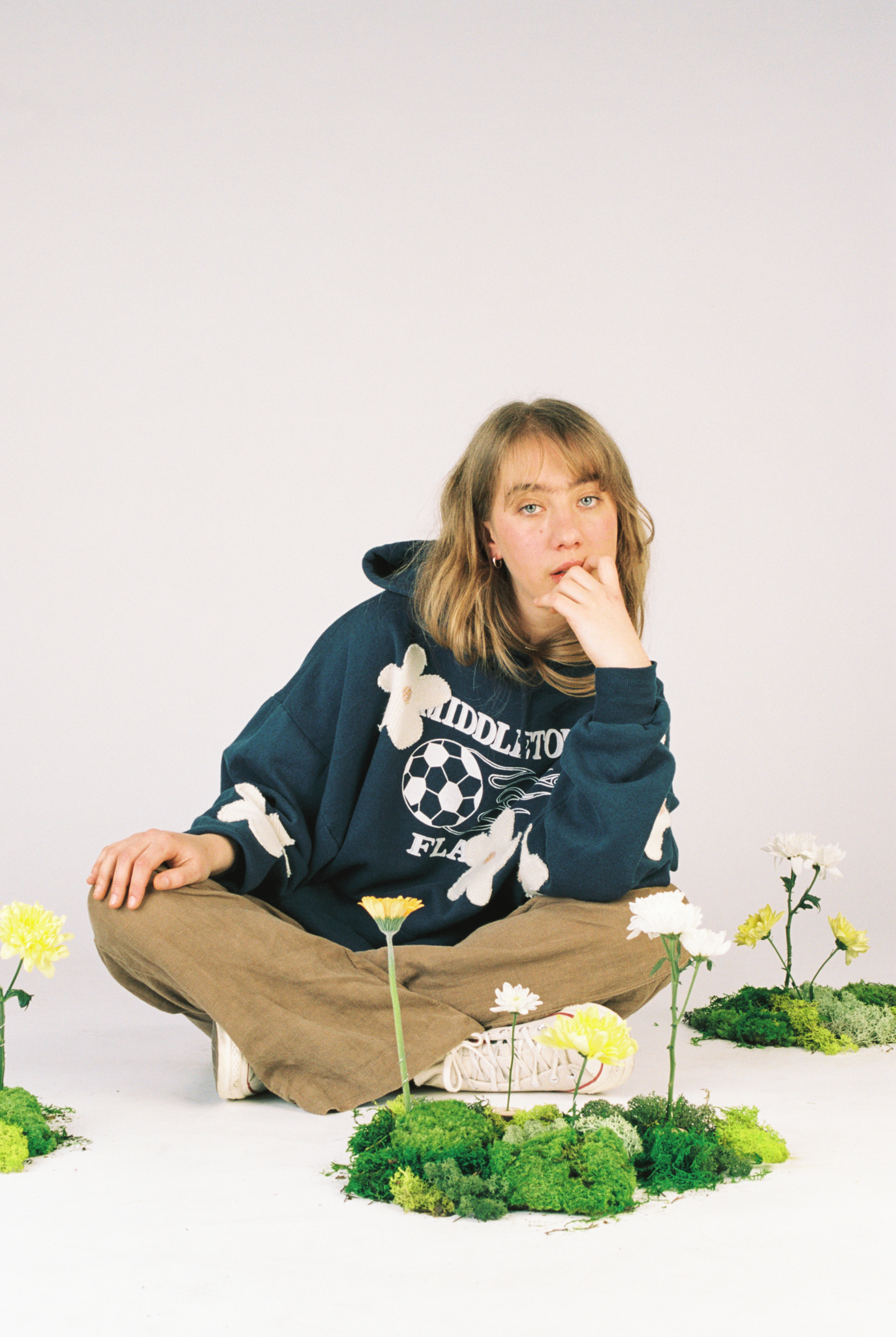 Mycowerks Web Design, Desktop and Mobile ︎︎︎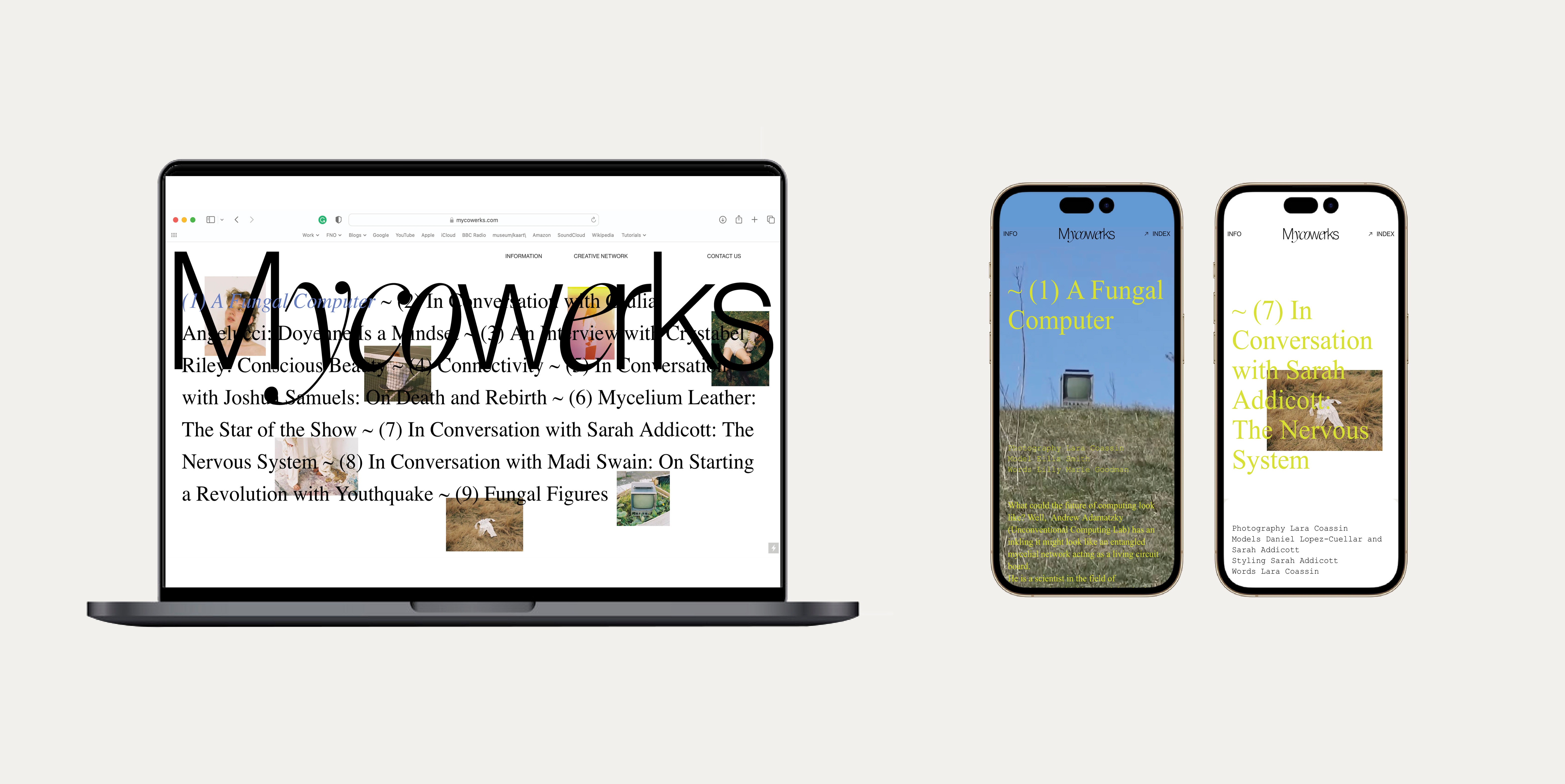 Greenhaus Magazine

BA Fashion Communication, Brighton University,
United Kingdom


Greenhaus Magazine celebrates planet and people and opens up a discussion for sustainability. The project records our human interaction with nature in a series of editorials and written pieces. I am proud to have played a leading role in the art direction of the magazine, designed its print space and to have contributed to the photographic exploration of the topic.

(2020-2021)
Selected Magazine Spreads ︎︎︎
Behind The Scenes Photography ︎︎︎
Selected Social Media Graphics ︎︎︎
Doyenne Skateboards

Freelance Client, Glasgow, United Kingdom


These photographs have been created in my ongoing collaboration with the sustainable skateboarding brand Doyenne. My photographs showcase the brand's efforts towards inclusivity and creating safe spaces in skateboarding such as their most recent ASK Campaign, a collaborative project about consent.

(2022)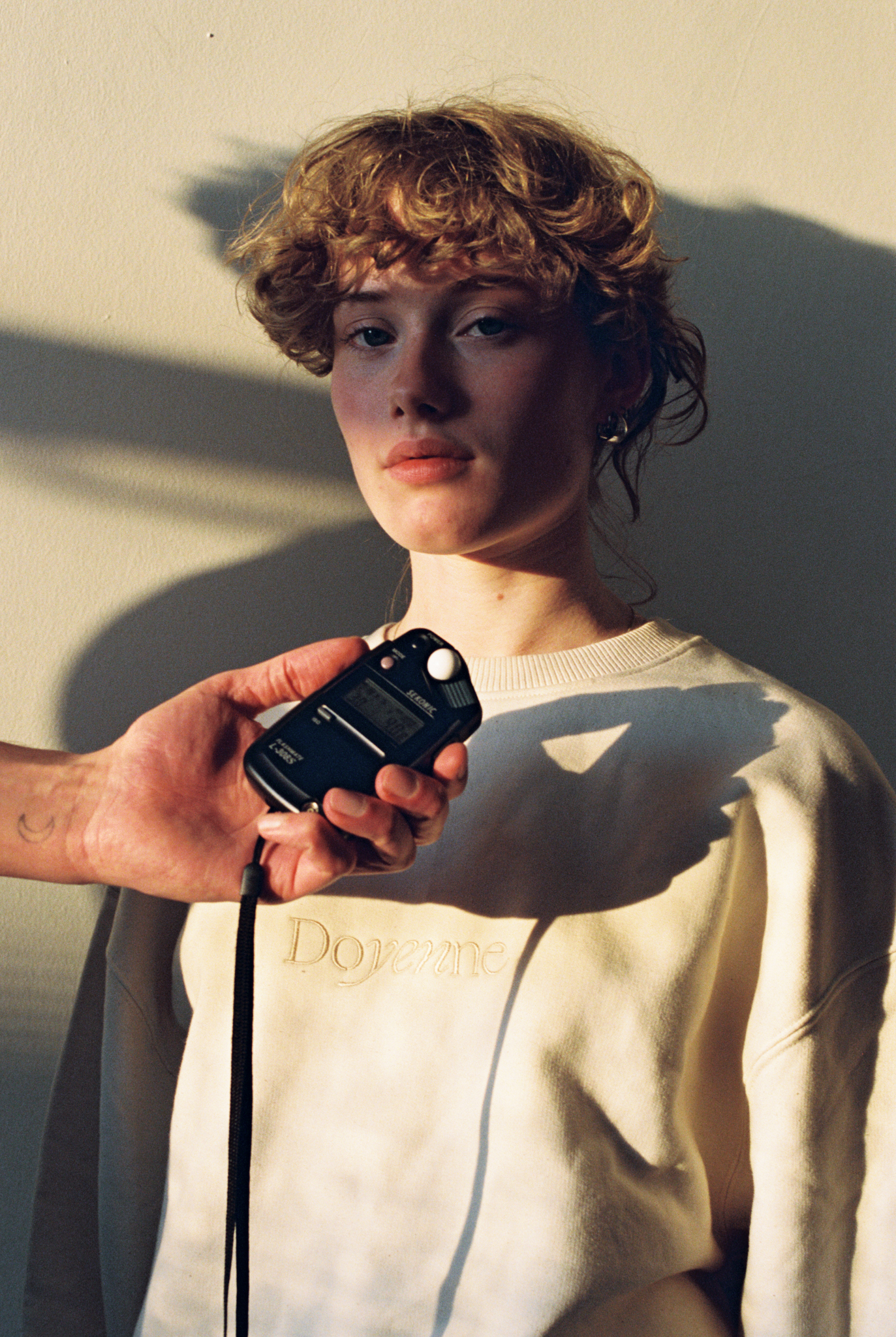 Wolf & Gypsy Vintage

Freelance Client, Brighton, United Kingdom


This series of E-Commerce photographs was created for the Brighton based vintage boutique Wolf & Gypsy showcasing the brand's most recent collections from clothing to accessories and footwear.

(2022)